Heat flux sensor data logger
TWD12,469 HFS-DAQ
UL, 8 differential input channels for simultaneous measurements of both heat flux and temperature from 4 HFS sensors.
Free software for computer-based user interface and data recording through a USB cable connection.
Automatic zeroing of current bias error for increased accuracy, especially while using high impendence sensors.
USB, RS232, RS485 and Ethernet Data Acquisition Systems - View related products
Description
The HFS DAQ is a low-cost data acquisition system that is designed and packaged together to accurately measure the small analog DC voltage signals that are outputted from HFS heat flux sensors and their integrated thermocouples. The HFS DAQ enables precise measurement resolution at a fraction of the cost to other currently available systems.

The simple, user interface allows for easy control of the software features. While the HFS DAQ is connected to a computer using a USB cable interface, the heat flux and temperature sensor measurement signals can be viewed and recorded simultaneously using our free software. The setup window and real-time plots of the measurement signals are shown.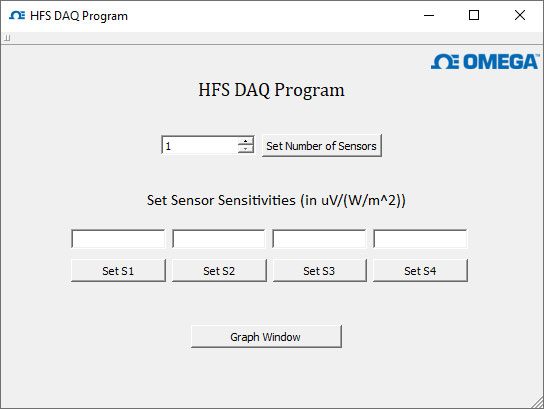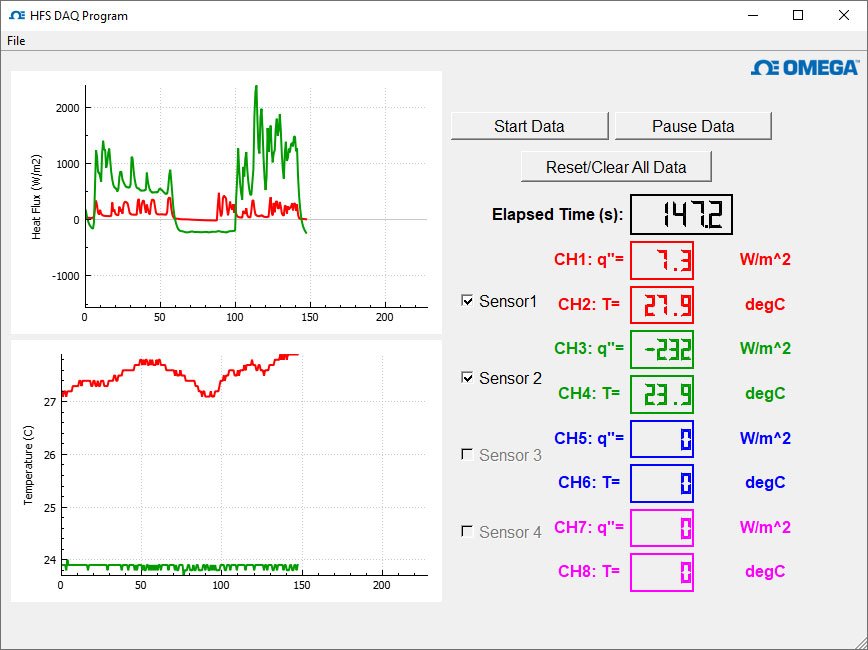 † All prices on this site are shown in Taiwan Dollars.